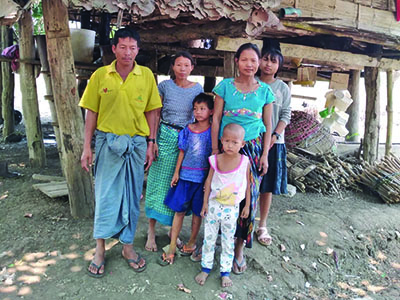 Parents in Thailand are struggling to feed their families as food prices climb and jobs become scarce.
You've probably already been bombarded with news headlines concerning COVID-19's impact on schools, companies, and families. Yet, in developing countries, this condition poses additional risks. For many, a physical illness is the least of their concerns.
While COVID-19 infection rates in many of the places where we work are still low, here's what else is going on:
Enforcing new standards set up to protect people from the virus has exploded in violence around the world. Market beatings are common, and robbery and looting are a constant concern
Needed medicines aren't being provided due to road closures, harsh curfews, and the risk of violence when stepping out. Kinship Children with HIV or other major chronic illnesses require medication to live
Poor people's livelihoods have been decimated, and they are now living hand to mouth. Individuals are no longer permitted to buy and trade, and as a result, many people are going hungry. Food is the most basic requirement, and it is in short supply. More people are being killed by locusts and mud slides in East Africa
It's Time – Here's How Kinship Projects Need You NOW
The crisis is clenching its fist, increasing the tension and anguish experienced by people all around the world. Kinship Programs are in desperate need of your help right now.
The supply routes for food and medicine have been severed, and we will need to buy food soon. In order to safely transport this food and pick up urgently needed medicine, locking vans or buses are a must.
Could you make a gift to help provide food and transport it to Kinship Projects in need? Projects in Africa and Cambodia are particularly vulnerable at the moment.
Donate to Emergency Assistance by clicking here.
Your gift today, in any amount, will assist orphans and widows receive life-sustaining food and medicine. 100% of your donation to Emergency Relief will be used to assist people in need during this time of disaster